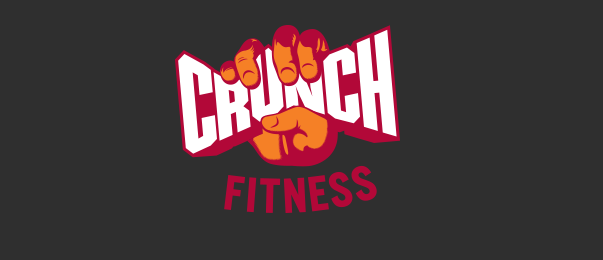 Dear Crunch Fitness Family,
We are excited to announce that, per the Governor's executive order allowing health clubs in Northern Virginia to open, Crunch Fitness Reston and Tysons will be welcoming you back on Monday, June 15th. During these difficult past few months, we have been truly moved by the overwhelming support you've shown us and one another. While we all look to get back into our routines and stay active, fit and healthy, please know we are fully committed to providing you and our staff the safest environment possible. Our team is eager and committed to helping you get back into your fitness journey in a responsible way.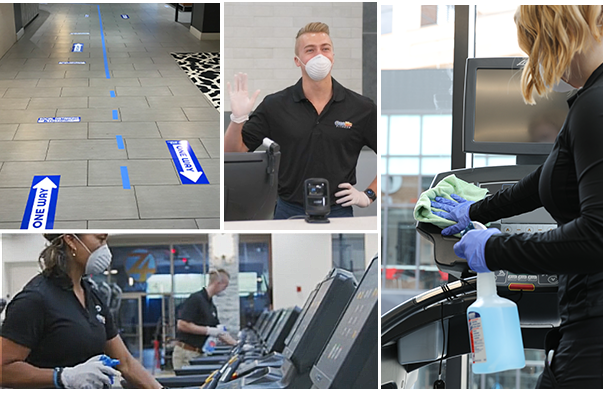 While your club has been closed, we have been busy preparing our facilities to be the safest clubs in the country. We have installed the AirPHX air and surface disinfectant system in each of our clubs. AirPHX's proprietary technology works 24/7 to kill microbes, germs and viruses both in the air and on surfaces. To learn more, please visit www.Airphxsports.com to see how this incredible system works or watch the video here.
In addition to deep cleaning your club and running maintenance on all equipment, we have dramatically increased the number of 'Sanitation Stations', which include hospital-grade disinfectants for member use, and placed additional hand sanitizer pumps throughout the club. We have also purchased an industrial electro-static cleaning system that will allow for a routine deep cleaning. All club staff will undergo a temperature check before their shift and are at the ready to continually clean your facility to ensure as safe an environment as possible.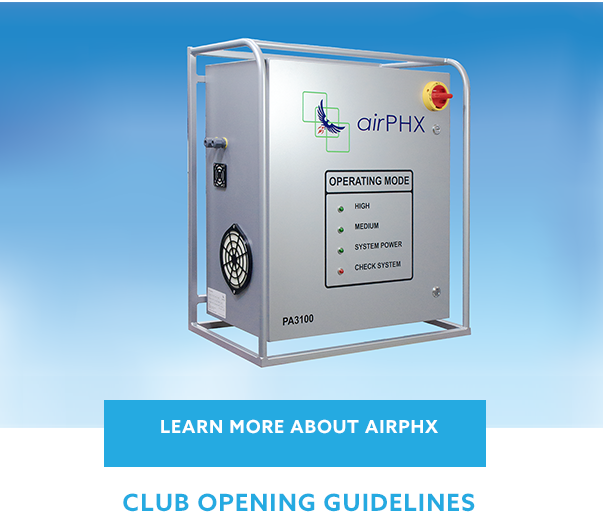 While we work together to keep our clubs clean, we are rolling out temporary, but necessary, changes in club operations that comply with state guidelines and our own high standards. Members will be required upon their first visit to sign our digital Member Code of Conduct acknowledging and adhering to these guidelines. We will continue to make modifications as we feel necessary to create as safe an environment as possible.
Subject to the 30% occupancy restriction imposed by the Governor, capacity will be monitored. If needed, we will institute a one-in and one-out policy if we hit capacity limits; however, we're not anticipating that this will be necessary given the size and spacing in our clubs. Thus far, we have not had waiting lines in any of our clubs currently open.
When you walk into the club, you'll see clearly posted cleaning and use guidelines outlining sensible changes and expectations, such as arrows indicating walking paths, every third locker available in locker rooms and cash-less drink and food transactions, to name a few. Other guidelines include:
Temporary Modified Hours:

Monday – Friday: 6am – 9pm
Saturday/Sunday: 9am – 6pm

Temperature Check: Per state guidelines and our own high standards, all staff and members will undergo a temperature check prior to entering the club. Anyone registering a temperature of 100.4 degrees or over will not be allowed to enter.
Cardio: Every other piece of cardio will be available.
Locker Rooms: Only select lockers are available that support social distancing. Showers and restrooms are available for member use.
Sauna: Will remain closed at this time.

Group fitness classes will begin Thursday, June 18th with a modified schedule. We're currently finalizing our schedule so please check online in the days leading up to opening for the final class times. Additionally,
We have reduced class capacity by placing decals on the studio floors that are spaced 10 feet apart. You will have your own personal workout area with responsible spacing between you and your friends in class.
There will be a 15-minute buffer between classes to provide you time to wipe down equipment before and after class, and to file out of the studio before the next class enters. We ask that all members be courteous and respectful of others and to thoroughly disinfect equipment before and after use.
Sharing of equipment during class will not be allowed at this time.
Spin Studio capacity has been reduced by eliminating every other spin bike. Where available, spin classes will be held on the basketball court.
You'll also notice more classes being held outdoors so long as the weather holds up!
For yoga classes, we strongly encourage you to bring your own mat and towel.
Please use hand sanitizer available at the entrance/exit of each studio.

If you feel sick, have a fever or difficulty breathing or in the last 2 weeks been in close contact with a person suspected or confirmed to have COVID-19, please stay home.
Be courteous to fellow members and allow for proper spacing when accessing or using equipment.
Wash and sanitize your hands often.
Wipe down equipment before and after use.
Members will be required to sign a digital 'Member Code of Conduct' upon their first visit. Please be prepared to use your personal phone to sign the Member Code.
Wear face masks (recommended).
Bring your own towel and yoga mat (recommended).
Membership Activation
Effective June 15th, all memberships will be reactivated. Additionally, all members will be automatically credited to reflect any days the club was not open. We are incredibly excited that re-opening our clubs and activating your membership allows us to bring back your passionate staff impacted by closures!
Our goal is to provide you a home and a haven to live a healthy, happy and balanced life. If, for any reason, returning to Crunch Fitness does not work for you at this time, we will continue to waive all freeze fees and provide you Onelife Anywhere, our live, streaming at-home fitness solution available at OnelifeAnywhere.com. If you would like to keep your membership on freeze, please email memberservices@usfitnessgroup.com and include your name and phone number.
Personal Training Clients
As a valued personal training client, all your sessions have been frozen during this time and will be reactivated for use on June 15th. We have automatically extended all session expiration dates so you have plenty of time to get back with your trainer and resume your training program. We are also encouraging sessions be performed outside to provide you a more comfortable environment with plenty of personal space. Your trainer or a member of the fitness team will be reaching out to get you scheduled; however, if you wish to continue to freeze your training program, you can, of course, do so. Unless you request a freeze, personal training memberships will be reactivated on July 1st.


If you've been one of the hundreds of thousands of viewers of our Facebook Live classes, worry not our Live classes will continue to air! We've had so much positive feedback and an overwhelming number of weekly views that we have launched Onelife Anywhere On Demand, our virtual fitness streaming service so you can stream live and recorded videos anywhere and anytime. It's simple to register, just log in using the link below and enter your barcode to register your account.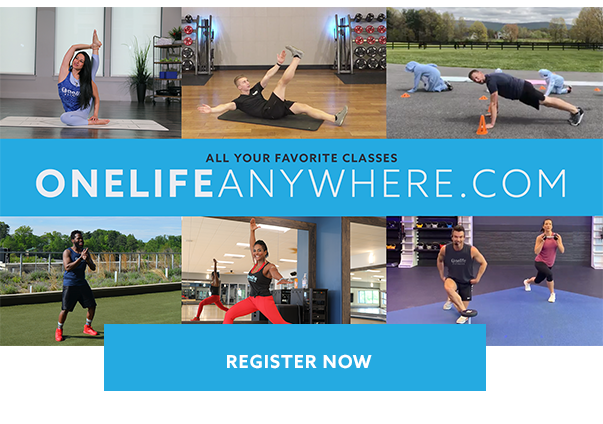 Once again, from the bottom of the hearts, thank you for being part of our family and for all your support! We can't wait to see you in our clubs again and help provide you the resources to live a healthier life.