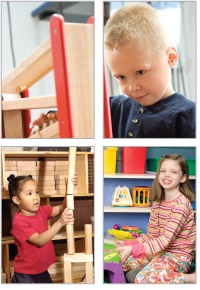 Kids' Club
Welcome to our Onelife Fitness - Kids' Club. We are proud of our facility and our Kids' Club playroom. It is our mission to provide quality childcare in a safe, sanitary, and welcoming environment while you enjoy the full benefits of our workout facility.
We want your child to have an enjoyable and safe experience. Below are our general guidlines but please check with your individual club as rules and hours vary by location. Hours are listed on the individual club pages here on the website.
Members must complete an information/waiver card on EACH child for our records.
Child age limit varies by club, please confirm your child is eligible with your club.
A parent or authorized adult must bring child(ren) into the playroom and sign them in. The same adult must sign the child(ren) out. Please do not drop your child off in front of the playroom.
You must remain in the gym while your child is in our Kids' Club.
Our staff is not authorized to change diapers or feed children.
Sick children will not be admitted. This will be left to our staff's discretion.
Only water is permitted in the lobby of the Kid's Club. Please mark all bottles and no-spill cups with the child's name. Parents may administer drinks to their child outside of the Kid's Club.
Absolutely no food, peanut products, marshmallows, gum, candy of any kind. With numerous food allergies, this is to protect all of our young members and we appreciate your understanding.
We provide a variety of safe and age appropriate toys. Please refrain from bringing toys from home. We will not be held responsible for lost or stolen toys.
We will keep lost and found items a total of 30 days. If not claimed

in 30 days

they will be donated.
The following behaviors will not be permitted:
No throwing of objects, hitting, biting, pushing, abusive language or the threat of these behaviors. Parents will be notified immediately of any unsafe or inappropriate behaviors and asked to remove their child.
These rules are not limited to the above stated and are subject to change as we deem necessary.