Starting a fitness journey can be done alone, yet it doesn't need to stay that way. The essential health benefits of group fitness classes are worth considering as you plan your wellness. These classes provide an engaging workout routine and foster a sense of community that can motivate you toward achieving your fitness goals.
This article will explore how group exercise classes can offer expert guidance from experienced trainers and introduce variety in your workouts. We'll explore how these class settings and training sessions provide learning opportunities that help lose weight and improve motivation while challenging participants at all fitness levels.
The American Osteopathic Association states that participating in group fitness programs has been shown to reduce stress while improving physical and mental health. Furthermore, joining such a class could expand your friend group with like-minded individuals who share similar goals - making it more than just a good fit for physical benefits.
1. Get Fit and Have Fun with Group Exercise Classes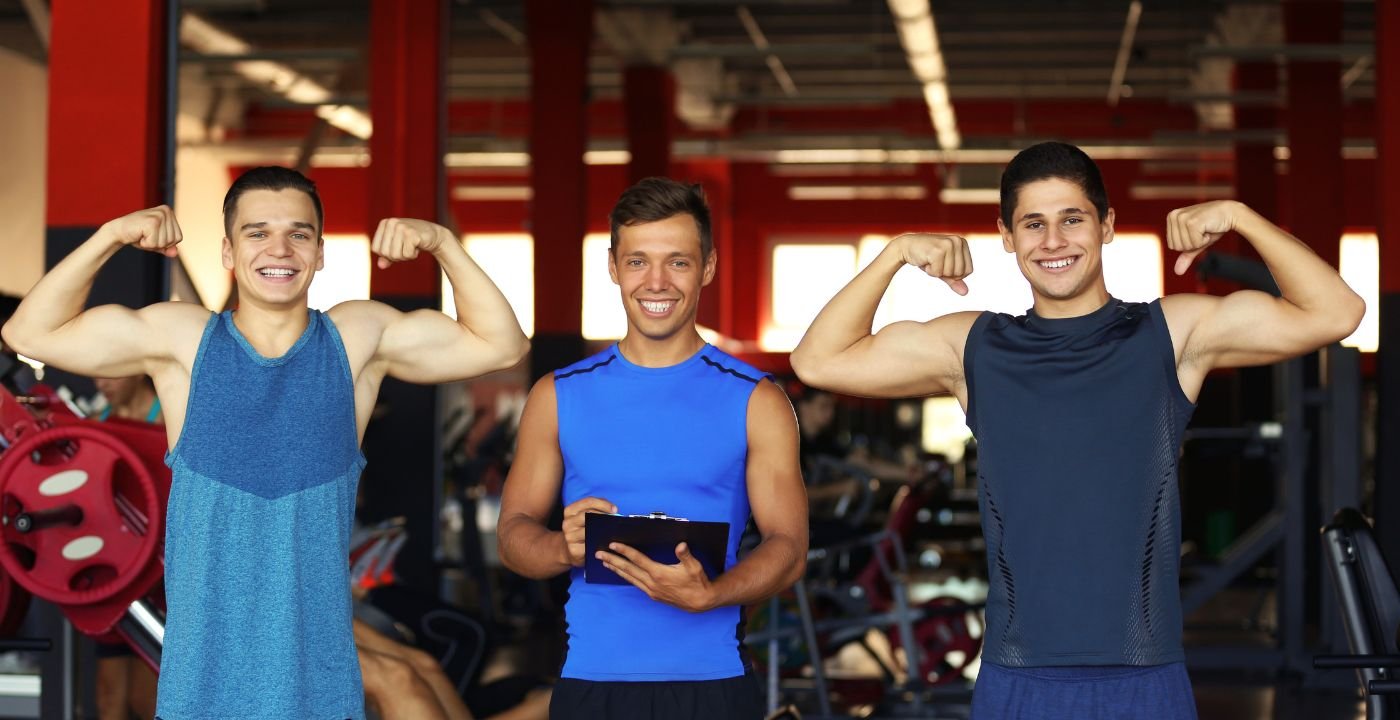 Group classes at Onelife Fitness are more than just a workout - they're a social sweat session. Join a group fitness program with like-minded fitness enthusiasts and make exercising a blast.
Group fitness classes led by a highly experienced personal trainer offer more than physical benefits. They create a sense of community, where you can find group fitness classes that can motivate each other and make every training session enjoyable.
Boost Your Motivation
In a group class setting, you'll find motivation everywhere. Seeing others work hard towards their goals will inspire you to push yourself. With a certified instructor, you will stay motivated throughout each class.
Connect and Socialize
Group classes are not just about fitness - they're also social gatherings. Make new friends who share your interests and cheer each other on. It's always better to sweat with friends.
Work Hard, Play Hard
Group workouts are a fun way for older adults to stay fit. With energetic, upbeat music and synchronized movements, a strength training session feels less like work and more like a party.
So why wait? Join us at Onelife Fitness today for an exciting fitness experience with a motivating fitness instructor. At Onelife Fitness, we provide an array of exercise options from HIIT to yoga and dance-based workouts - something for everyone.
2. Get Expert Guidance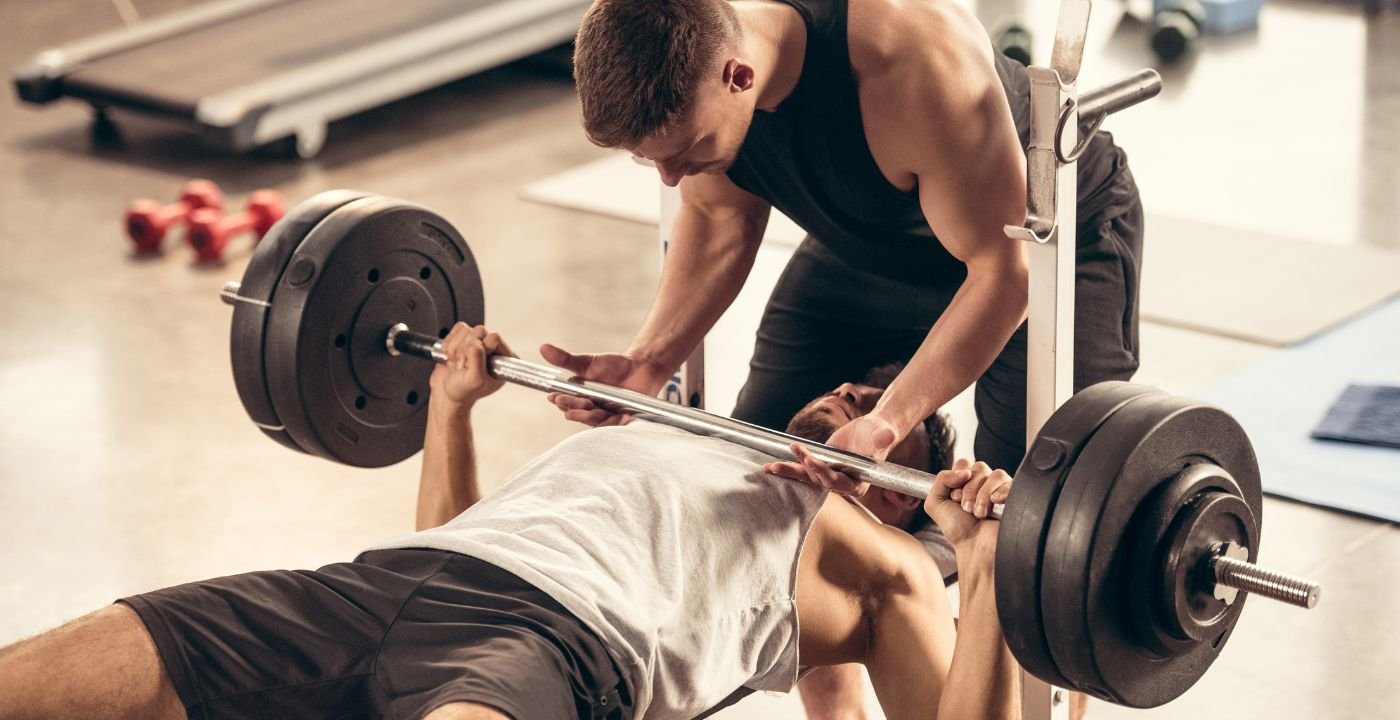 At Onelife Fitness, our group fitness classes come with the perk of expert guidance from professional instructors. They'll ensure you're executing the movements correctly and maximize your exercise session without any risk of injury.
Motivation: Our instructors are skilled motivators who push you to reach your best.
Cues:

They'll give you timely cues to maintain proper form and technique throughout the session.

Modifications:

If something's too challenging or you have physical limitations, they suggest modifications so you can still participate effectively.
And it doesn't stop there. Our team members are always available to answer your questions about nutrition, stretching techniques, or any other wellness concerns. We've got your back.
So join a group fitness class at Onelife Fitness and enjoy the benefits of expert guidance. Safety and results are guaranteed.
3. Variety of Workouts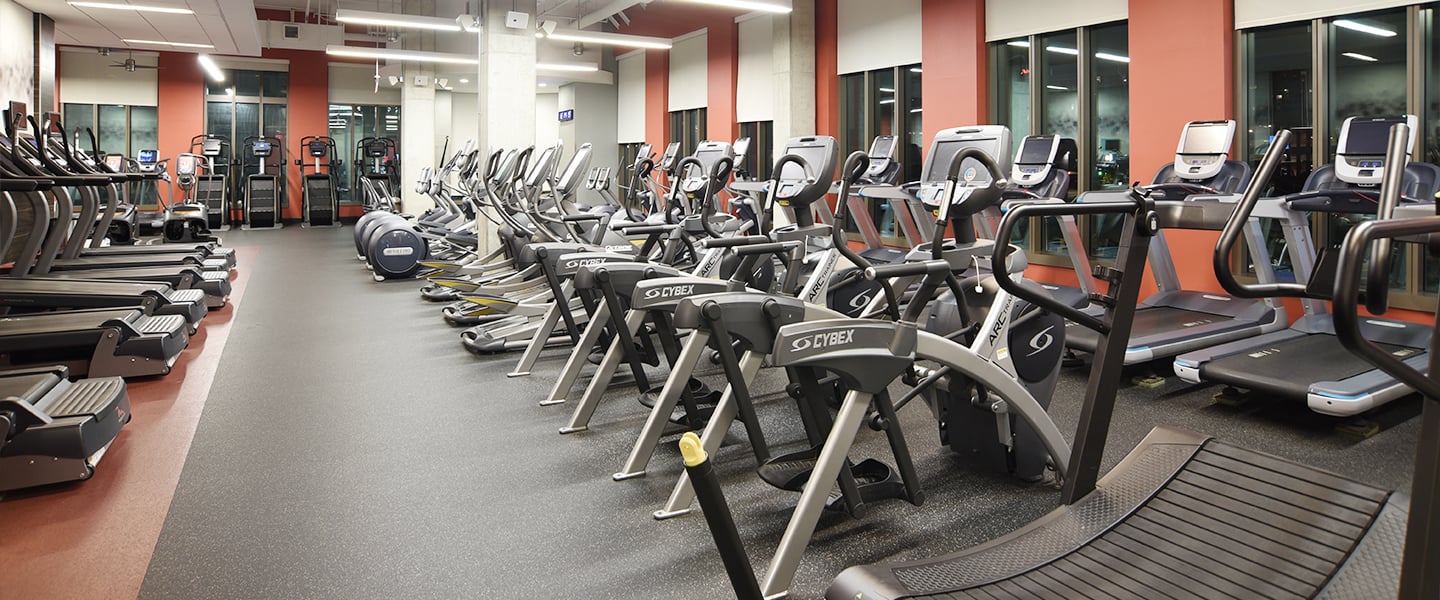 At Onelife Fitness, we've got more workout options than there are flavors of ice cream. And trust us, that's a lot. Our group fitness classes are designed to keep you on your toes and your muscles guessing. No boredom allowed.
Whether you're an adrenaline enthusiast, a yoga fanatic, a weight-lifting whiz, or an ace on the dance floor, our classes will give you that workout high while keeping your muscles pumped.
But wait, there's more. We always track the newest exercise trends and listen to our members' opinions. Let us know if there's a specific class you'd like to try - we're all ears. We're all ears.
So whether you're a cardio bunny, a yoga guru, a weightlifting beast, or a dance floor sensation, Onelife Fitness has a class that'll make you say, "This is my jam." Join us at our gym facilities across the NorthEast United States, and let's get fit, fabulous, and funny together.
4. Challenge Yourself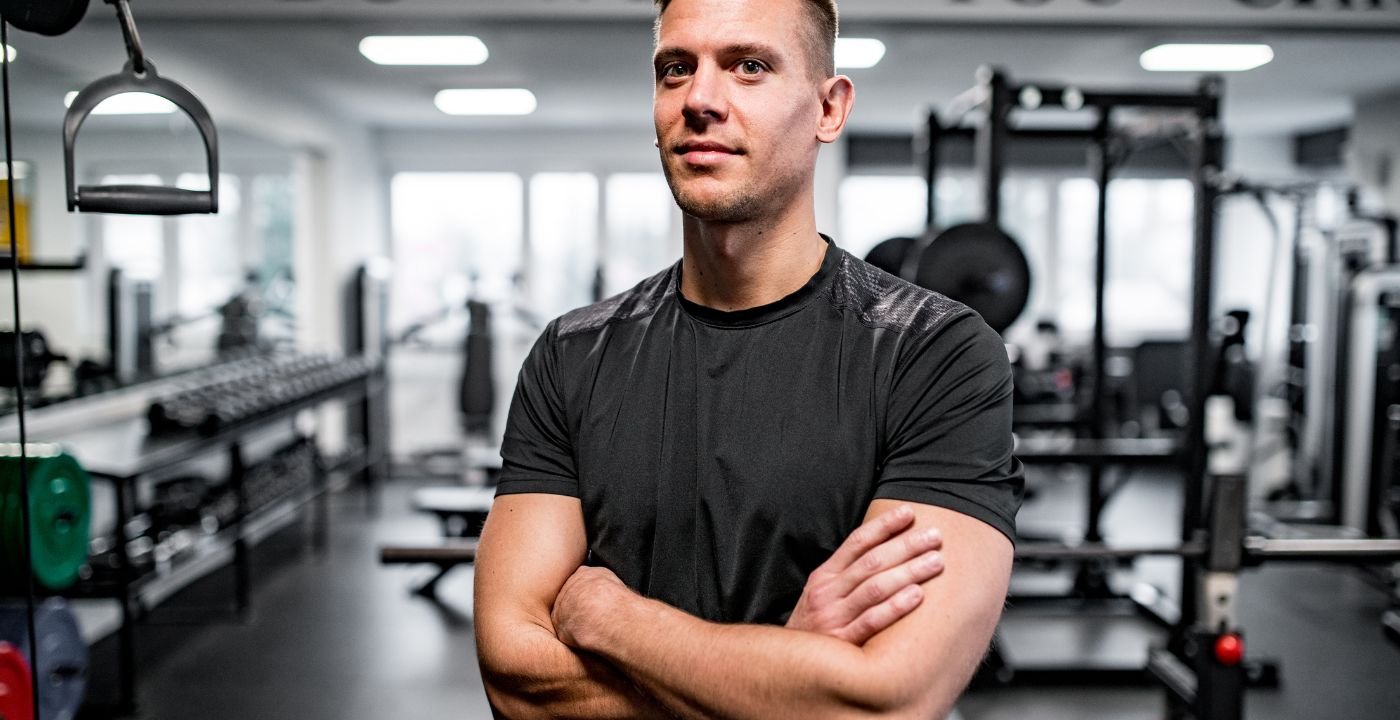 At Onelife Fitness, group fitness classes are like a personal challenge playground. The structured environment and motivating atmosphere will push you to new levels of strength and endurance.
Competition is in the air in a group setting, making you work harder than ever. Witnessing others going the extra mile spurs you to outdo them, proving who's in charge.
With various classes, you'll never get bored with your exercise routine and always find a new challenge. Whether it's HIIT, Zumba, yoga, or spin class, each workout will test different parts of your fitness level.
High-Intensity Interval Training (HIIT): Burn fat and boost your heart health with intense bursts of exercise followed by short rests.
Zumba:

Get your groove on with this dance-based workout that's as fun as it is challenging.

Cycling/Spin Class:

Pedal your way to a high-energy cardio session with speed variations and resistance levels that will leave you breathless.
But it's not just physical challenges you'll face. These classes will also put your mental strength to the test. Overcoming tough routines and mastering complex moves will boost your self-esteem, confidence, and resilience in and out of the gym.
So, whether you're into HIIT, Zumba, yoga, or spin class, every session at Onelife Fitness is an opportunity for growth. It's not a fitness routine just about physical exercise; it's about cultivating a stronger you.
5. Make New Friends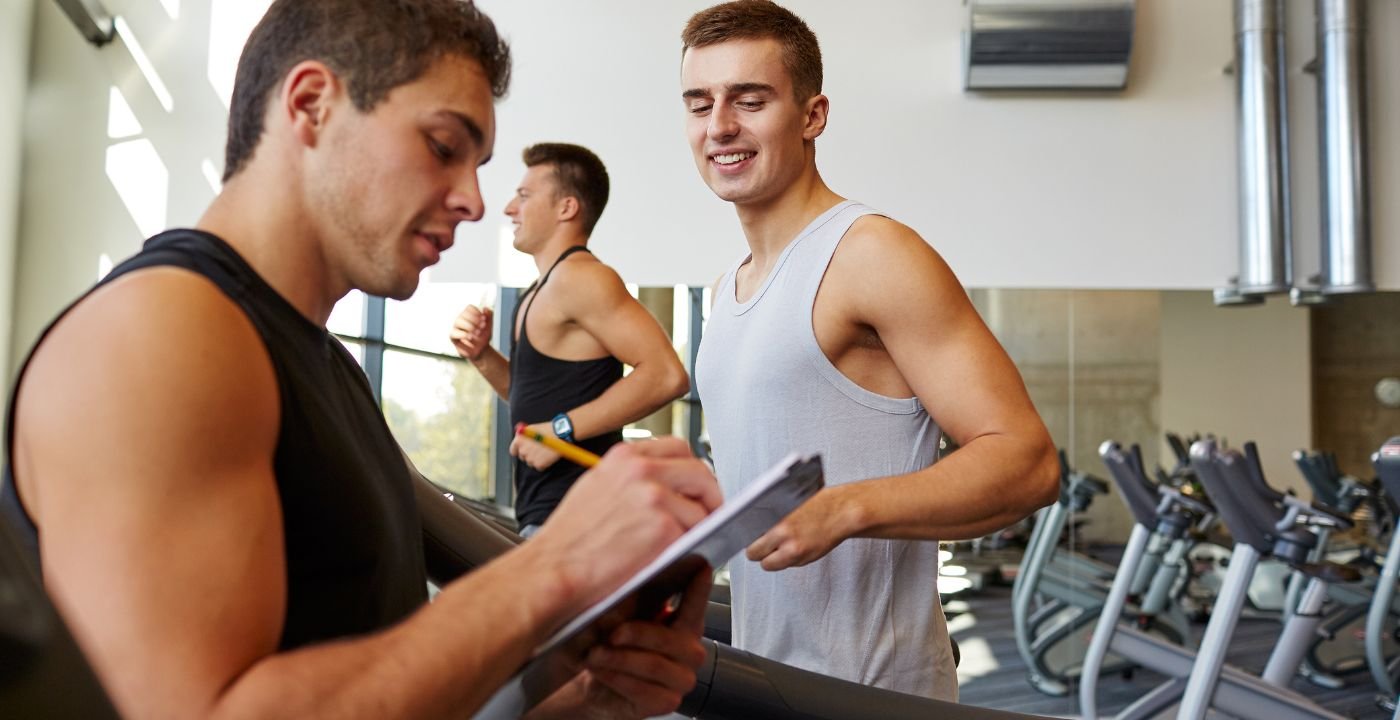 At Onelife Fitness, we strive to foster community by providing an environment where relationships can be built through fitness. Join our group fitness classes and meet new people who share your fitness regimen and interests.
At our group fitness classes, you'll be surrounded by an exercise group of like-minded individuals striving to reach their fitness goals while having fun and potentially making new friends.
Whether you're shaking it in Zumba or finding your zen in yoga, you'll have the chance to connect with others who are on the same fitness journey as you. Sweat together, laugh together, and support each other along the way.
Working out with friends makes the whole experience more enjoyable. They'll be there to cheer you on during tough workouts and celebrate your victories with you.
Workout Buddies: Having workout buddies makes exercising more fun. They'll keep you motivated and accountable.
Motivation Boost:

Seeing others push their limits will inspire you to do the same. The energy in a group setting is contagious.

Social Interaction:

Group fitness classes provide plenty of opportunities to socialize and build strong bonds with fellow participants.
So why wait? Sign up for one of our group fitness classes and start your fitness community, making new friends while taking another positive step towards your wellness goals.
Key Takeaways on Taking a Group Exercise Class
Group fitness classes: where you can sweat, laugh, and make gains with like-minded people and reduce health problems.
Joining a group fitness class means getting regular exercise and expert guidance from instructors who know how to reach your fitness goals without the guesswork.
With various workouts to choose from, you'll never be bored and always be challenged.
But it's not just about the physical benefits of group exercise - group fitness classes are also a great way to meet new friends who share your interests and goals.
So why wait? Join our upscale gym and fitness center and improve your health and well-being today!
Contact Onelife Fitness for all your fitness questions and gym classes across GA, MD, VA, DC & WV. We look forward to helping you on your health and fitness journey!