Why I fell in love with Pilates and you should too!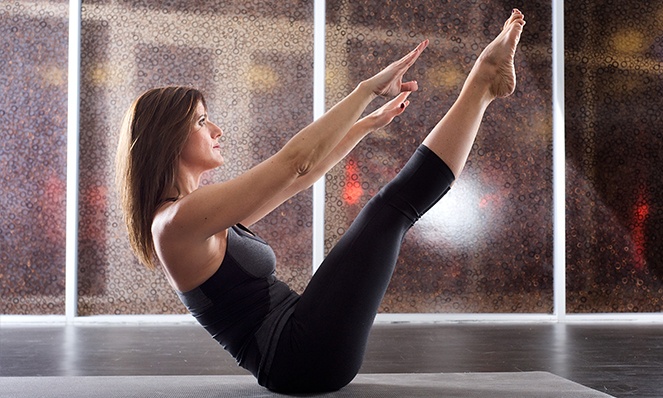 Strong. Flexible. Coordinated.
This is how Pilates makes me feel, and I love it!
I started practicing Pilates back when I was a young gymnast. I did not know it at the time, but this practice would later become my life's work. Many years later, I was re-introduced to Pilates when I was teaching yoga classes. A friend, who was in a professional dance company, invited me to join her for a Pilates mat class. I was instantly hooked!
As an instructor, I love that the exercises improve your core strength, develop greater flexibility, and improve your alignment and balance. I love that Pilates helps people recover from injury and restore healthy movement patterns so they can move fluidly and without pain. I love that Pilates helps people draw into a deeper part of themselves both physically and emotionally. After all, when your body feels better and moves better, it affects everything in your life!
I practice Pilates because it connects me back to the level of strength and flexibility I had when I was a gymnast. I have been a fitness professional for 30 years, and I have found a sense of power and ease of motion through Pilates that I have not felt with any other form of exercise. Staying connected to that feeling of vibrant and youthful movement is very meaningful, and it is something that I want to share with everyone! So go ahead - give Pilates a try!
Check out our group fitness schedule here and see when and where we offer Pilates classes. Share your experience with us on Instagram by tagging us in your photos @onelifefit. Happy #PilatesDay!
Written by: Tracey Downey