Fire up a memorable Memorial Day and look like an uber-grillmaster with these brilliant BBQ tips...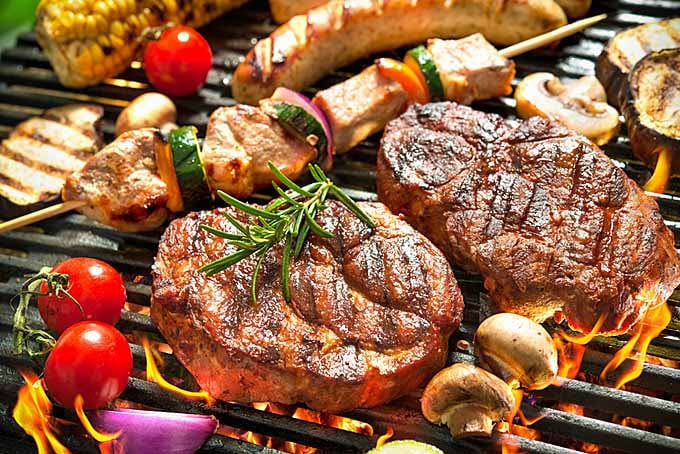 1- Start With a Thorough Grill Cleanup
Setting aside a bit of time to clean your grill will ultimately achieve a much better BBQ experience. Before cleaning your grill, take a walk around your yard to check things out...pick up toys and things you've been meaning to get rid of. This helps avoid stress on (socially distanced:) party day!
2- Get Yourself a Grill Basket
A grill basket is the perfect tool for grilling more delicate foods like veggies, fruit and kebabs. This groovy grillin' contraption ensures you can cook enough for everyone at the same time! (enter applause from the fam!)
3- Choose a Signature Drink!
To make your experience more memorable, choose a special drink (cocktails or mocktails work well) and one unique food item you are especially proud of.
4- Choose Portable Foods
Holding onto a plate of food can be awkward, while you're with your family, so it can help to focus on foods that don't need plates. Consider skewer-based recipes. Kebabs are the perfect memorial Day food and you can skewer a variety of veggies, meats, apps, fruit and even dessert items.
5- Lights and Torches
In addition to traditional outdoor lighting, consider installing string lights around your patio or deck for added ambience and visibility when the sun starts to set.
6- Ban the bugs!
Bugs can ruin a perfectly good outdoor party, forcing everyone indoors. If you don't want to use a chemical spray repellent, try citronella candles or torches with citronella oil.
7- Remember MUSIC and games
Even a small setting with family deserves a summer playlist and some fun games like croquet, bocce, and the always-popular cornhole will ensure your family doesn't miss out on any fun.
And there you have it, the perfect tips to add some thrill to your grill! Have a fun and safe holiday, we miss you!