A Sous-Vide Steak Recipe...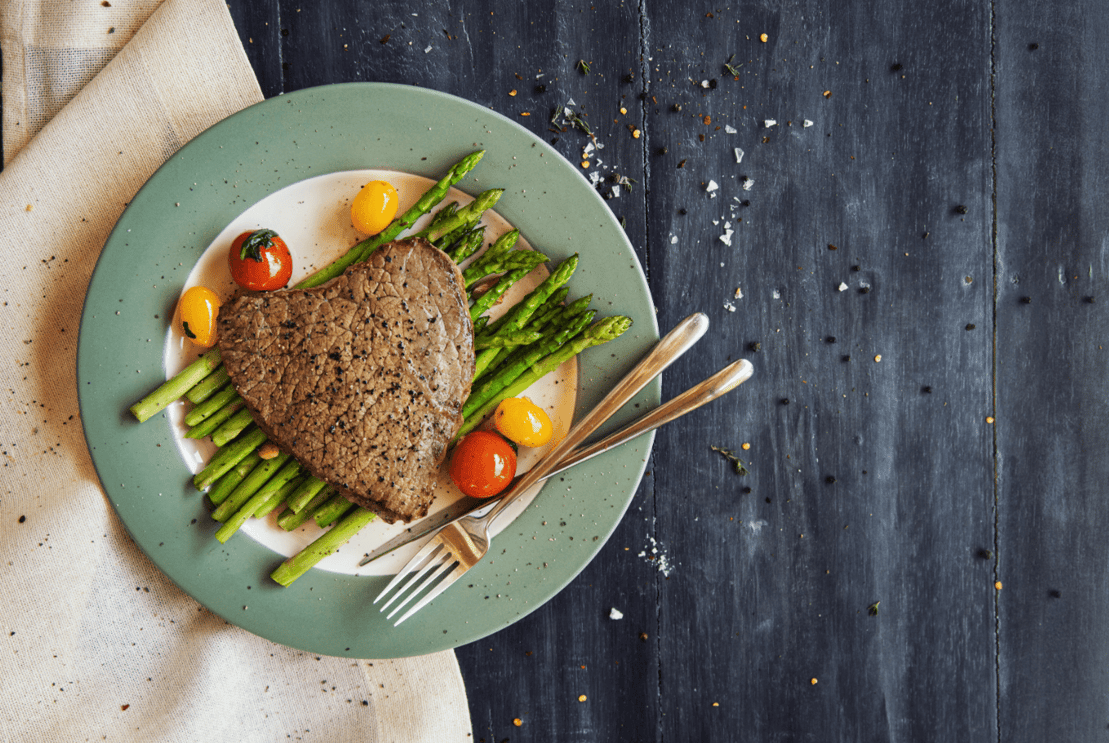 Hi, my name is Paul Espy and I want to talk to you all about Sous-vide cooking. Since I found out about this great new technique, I cannot stop raving about it. Personal trainers and members, lend me your ears. As you all know the best way to loose weight and live a healthier lifestyle is exercise, and good-filling food. There are many ways of meal preparation. We grill, boil, bake, and broil our food. However, the longer you cook your proteins and veggies, you loose out on vitamins and nutrients your body needs to heal and replenish.
We spend our weekends in the kitchen cooking, but in reality we babysit our food to make sure that it comes out correctly. Many of us have tried these many methods to make sure that our food comes out the way we plan. For years I have cooked the traditional ways and in my opinion, I found that the more expensive meats and fresh veggies were good, but when it came to my wife and kids, there were foods that they felt could have been better. With my picky family, I found that I was having more arguments about food than I felt was necessary. We were overweight, unhappy, and the kids complained every time we put food in front of them.
Then, ten months ago, my wife and children got me a Father's Day gift that changed the way we cooked and consequently, the foods that we ate. I got Joule a Sous-Vide circulator by Chef Steps, I started watching Chef Steps videos and a whole new world opened up to us. The first thing we tried was chicken breast, the chicken breast that we used to choke down. We looked at the app, set the temperature; we seasoned it and bagged it, and we walked away. The chicken cooked for the allotted amount of time. The smell through the house was fantastic and left our mouths watering. We cut into the chicken and it was completely cooked, juicy and ever so flavorful. The kids asked for a bite and we could not stop eating it. It was gone before we knew it. It was a crowd pleaser.
We have bought cheaper meats to just try it out. Flank, Flat iron and Chuck eye steak to name a few. No matter what we tried, it came out juicy and flavorful. The water never touches the food; the temperature never wavers from what you set it at. You don't loose the natural vitamins and nutrients of the food, the flavor is more pronounced. We started cooking everything under the sun, even vegetables come out so much better. We have even made out of this world Healthy desserts and jams!
What I am trying to articulate is that you can still meal prep, but you will be spending less time in the kitchen and gaining more time to do other things that matter. Since we started cooking with the Sous-Vide circulator, I have lost over 30 pounds and my wife has lost over 20! Our family is eating better and getting healthier. For more tips and how to cook with a Sous-Vide circulator, please subscribe to my YouTube channel "Sous-Vide Extreme". Continue reading below for a healthy, steak recipe.
What you'll need:
2-4, 2 inch thick Chuck Eye Steaks
Salt
Pepper
Garlic powder
A vacuum bag or freezer zip log back
A Sous-Vide cooker
Directions:
Place steaks on a plate.
Add a sprinkle of salt, pepper and garlic powder.
Place steaks in a vacuum bag or freezer zip lock bag and add them to your Sous-Vide water bath for 2 hours.
Set temperature at 129 degrees for medium rare, 133 degrees for medium, 140 degrees medium for well or 147 degrees for well done.
After steaks are finished cooking, place in a ripping hot skillet and sear for 1 minute per side and serve!