And how to make eating healthy EASY!
The key to making eating healthy easy, is making things that actually taste really darn good! Sometimes it really is that simple.
My Palestinian roots looove a good Shawarma sandwich with ALL the fix ins. And the cool thing is, it's not inherently "unhealthy." A sandwich can be a little unbalanced and high calorie at times though. So by taking everything inside the sandwich, keeping the flavors and fun and throwing it over a fun salad, you've leaned INTO a meal you already love and adjusted the portions of veggies, protein, carbs, and healthy fats to better support your goals.
And of course, every now and then, when you really just want a Shawarma Sandwich, you should just have one.
But for now we're talking about the balanced version so let's get to it!
This was so full of flavor, the textures were out of this world, and it was EASY!
The spices used in this can be re-used in plenty of other recipes so if you see something you don't have, it's highly likely you'll use it again if you choose to buy it for this recipe.
That being said, if there's one or two things you don't have, you can omit it and use a little more of another spice instead.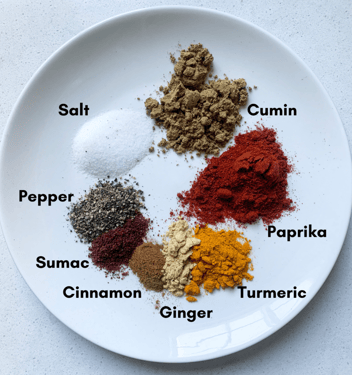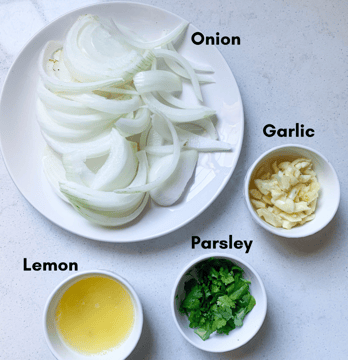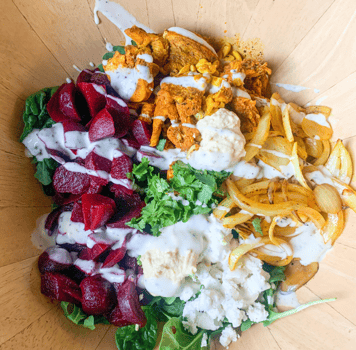 Healthy Shawarma Salad
Make eating healthy full of flavor and fun with this easy and so delicious chicken shawarma salad packed with filling nutritients that the whole family will love!
prep time: 20 minutes cook time: 20 minutes total time: 40 minutes servings: 4
Ingredients:
Instructions:
Marinate chicken for 1 hour to 1 day in the fridge with garlic, lemon, paprika, cumin, turmeric, ginger, cinnamon, sumac, salt and pepper.

After chicken is marinated, cook over the stove until cooked through, assemble your salad, and enjoy!
For more tips, head over to @Practical.Nutritionist on Instagram or LivingWithLeena.com. Find healthier recipes like these Funfetti Cupcakes!!