Onelife: How did your fitness journey begin?
Cason: My fitness journey began with my parents, Keenan and Cassondre Wilburn. They got me in the gym lifting light weights as a young kid and taught me all the correct techniques. With both of them being bodybuilders, I knew they knew what was best for me. My fitness journey in the water began at six weeks when my mom first threw me in, I then began swimming competitively at the age of four, and from there I got better and better until I reached where I am today, swimming for Notre Dame and making it to the US Olympic Trials in three events.


Onelife: What do you do outside the water to maintain peak performance when competing?
Cason: Outside of the water, I lift three times a week for at least an hour each time, hitting the main muscle groups for swimming, legs, back, and shoulders. I also do core work twice a week on the days I do not lift. I also enjoy playing basketball a few times a week for fun. My nutrition consists of a lot of carbohydrates and a source of protein with each meal, and after workouts, I either drink a recovery nutrition shake (Muscle Milk) or a chocolate milk. The closer I get to my primary swim meet of the season (Olympic Trials or other meets) I begin to lighten the weight in the weight room up until a week out from the meet, which is when I cut out weight training until the meet.
My mindset for each practice or lift is to be better than I was yesterday...Which I know seems cliche, but I know that if my times are a little bit faster than the day before, or if I am able to lift a little more than I did last time I did that exercise, then I am improving and am moving in the right direction come championship season.


Onelife: Who inspires you?
Cason: Within the swimming world, my biggest inspiration was always Cullen Jones, who is an Olympic swimmer and was the first African American swimmer to hold a world record. Being that I am black, he was a major role model to me because he showed me that I do have the potential to be great in a sport that is dominated by whites. In the weight room, my parents have been my biggest inspiration. Growing up and seeing them train super hard in the weight room to get ready for their next show was always amazing to me, and seeing the diets they had to go on to get peak performance was astounding. They are the reason I am where I am today, because of the determination and will power they showed me, and that I try to have in my life today.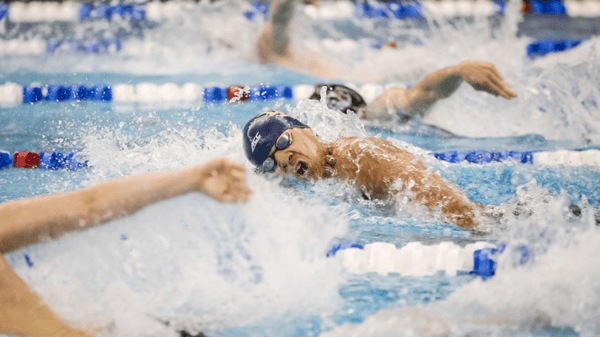 Onelife: Any setbacks you have encountered along your journey and how did you overcome them? What advice would you give to others?
Cason: As with many others, I have experienced many setbacks in my swimming career. Whether it be long-term, like not performing as good as I should be through an entire season, or small day-to-day setbacks like not feeling like going to the gym a certain day or just not being motivated some days. The way I overcame these setbacks, especially the long term ones, is to tell myself that I can do it and that getting through this will make me better than when I began. The biggest setback I faced was my freshman year of college at Notre Dame when not only was I having a terrible season, but I also had no confidence in myself that I belonged on the college swimming stage. The way I got out of this was that I went home that summer and really focused on myself and my emotional state. I built my confidence back up by telling myself I did belong and that I would not have been recruited for college if the coaches did not think I belonged. So, after building my confidence back up, I came back my sophomore year and had one of the best seasons of my life all because of a change of attitude. Which is advice I would give to anyone struggling with something similar, a change of attitude and more confidence in yourself and your abilities can go a long way.


Onelife: Tips/tricks on cultivating discipline?
Cason: Discipline all starts with your emotional well being. You can do all the physical stuff in the world, but if you do not mentally want to be doing it, then you know that you could be better. Discipline is telling yourself every morning that you will be better than you were yesterday, and if you do this then you will see improvement in your abilities.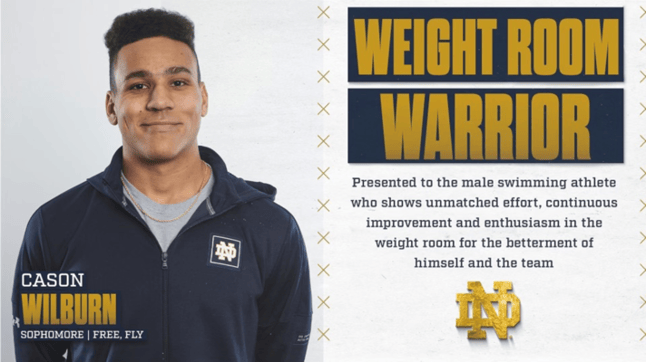 Onelife: We are so impressed that giving back is so important to you! How did you begin mentoring underprivileged kids?
Cason: My senior year of high school at First Colonial in Va Beach, we did a senior project of our choosing that would help the community. So, I did something near and dear to my heart which was teaching underprivileged kids how to swim because swimming is an important life-skill to have, and sadly, due to the lack of public pools, many people in underprivileged communities never learn how to swim. So, my senior year, I reached out to the Boys and Girls Club and offered free swim lessons to any kids that wanted to learn how to swim. I did this because it is important for the sport of swimming to see more diversity in it and for young kids of all backgrounds and ethnicities to learn to love the water.