Take Up Swimming & Aquatics At Onelife Clubs
Who knew fun and fitness could be so refreshing? Swimming & Aquatics at Onelife can teach you how to swim—of course—but you can also get healthy with aqua aerobics, compete on swim teams, take family swims, and more. Choose from 5 Onelife locations across Virginia and Maryland. Indoor pools mean the water is always perfect for a swim. Always safe, too, with certified lifeguards and instructors.
Want to get past dog paddling? We offer lessons for children, teens, and adults.
Getting over an injury? Low-impact and steady resistance pool sessions speed up recovery.
Working on a steady swim routine? You need to be on the Tsunami's Masters Swim team.
It's Swimming and Aquatics at your speed and need, regardless of experience level or age.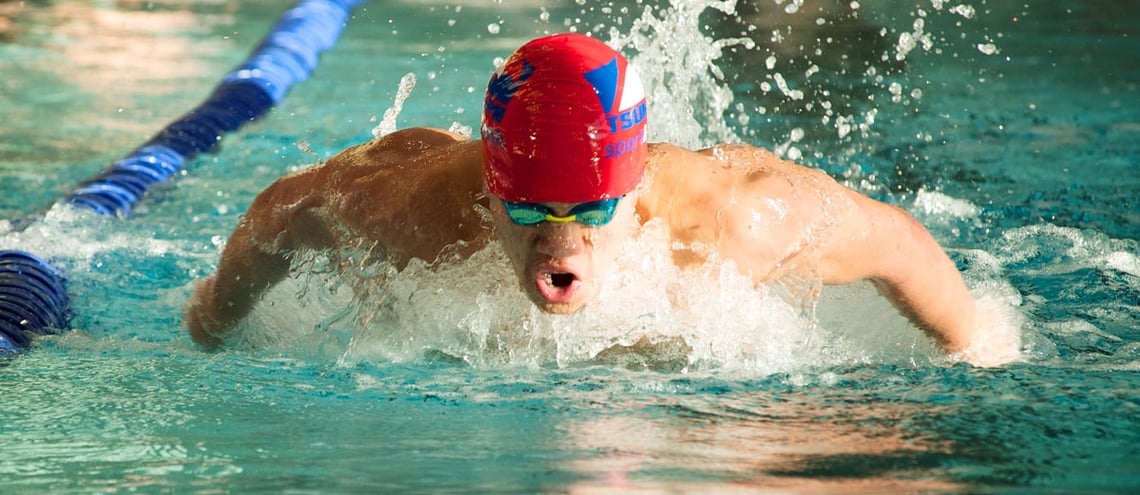 Locations & Pool Schedules
5 Onelife Clubs across Virginia and Maryland feature climate controlled indoor pools. Join us for a test swim or try a class. See our pool schedules inside.

Aqua Fitness Classes
High-energy for the calories. Low impact for the safety. You can't beat our Aqua Fitness classes and the natural resistance of water to help you get in shape. It'll put some refreshing fun back into your ho-hum workout routine.

Swimming Lessons & Programs
Improve your technique or learn from scratch. Onelife Club offers programs and instructional classes for any age or ability.
Learn More Shop Lessons & Programs

Why Swim?
Improve your cardiovascular health, safely strengthen core muscles, and burn extra calories—even if you're a non-swimmer. That's the low-impact benefit of swimming and aquatics.

Training & Certification
We won't just teach you how to swim. We'll certify you as a lifeguard or swimming instructor. Onelife even offers CPR certification. Help us promote water safety at our clubs and beyond.
Your water safety courses are taught by and certified in conjunction with the American Red Cross. You can become a certified lifeguard and even certified to perform CPR and First Aid.