An inspiring story about one of our amazing Mom members...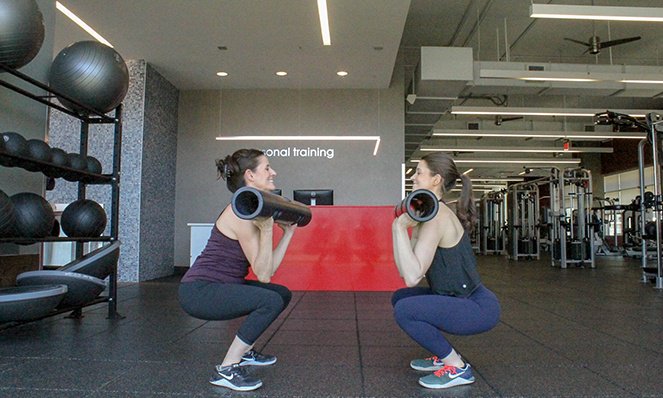 Rosemary and her daughter, Claire, have been members for over 20 years - since Claire was about 5 years old! Rosemary worked hard to be sure that her children learned to live, and love a healthy lifestyle. She did this by surrounding her children with all of the tools they would need to succeed: taking Claire to our Kids Club when she was young so she could get in a good workout, while exposing Claire to the importance of regular fitness. When they weren't at the gym, Rosemary and Claire loved to run together as a fun, active way to bond too!
Fast forward to present day and Claire's love for fitness has never been stronger - thanks to Mom! Claire fell in love with living a strong life and is still a member, who now enjoys weight lifting as her go-to. The women joke that they are each other's role models as they both workout together and have roles in the nursing field!
Just as Rosemary set Claire up for success with fitness and supported many of her life's adventures like cheerleading and a body building competition, in return, Claire now supports her mother's health and fitness journey as she coaches her through her favorite weight lifting routines.
It just goes to show how important and influential a proper health role model can be. Your family can be your #FitFamily too! Here's a huge thank you to all of our Mom members! Today is all about you so be sure to treat yourself - you deserve it for all that you do.
Have a great success story like Rosemary and Claire? Share it with us on Instagram using #IHaveOnelife for a chance to be featured on our social media accounts!