Getting the most from your gym membership is a priority for many. With unique offerings at our Virginia locations, we ensure you have access to the best fitness experience possible. Our upscale facilities cater to individuals seeking a luxurious environment filled with modern amenities and classes.
This blog post will explore various aspects of our 24 Virginia gym locations designed to serve your health and fitness needs. We'll explore various studio class choices suitable for every fitness interest and gym experience level, world-class personal and performance training options, luxury gym amenities that set us apart from other establishments, and state-of-the-art weight training equipment.
By the end of this article on getting the most from your gym membership: unique offerings at our Virginia locations, you'll be eager to visit one of our Onelife Fitness VA locations near you. Don't hesitate – to contact us today!
24 Virginia Gym Locations To Serve Your Health & Fitness Needs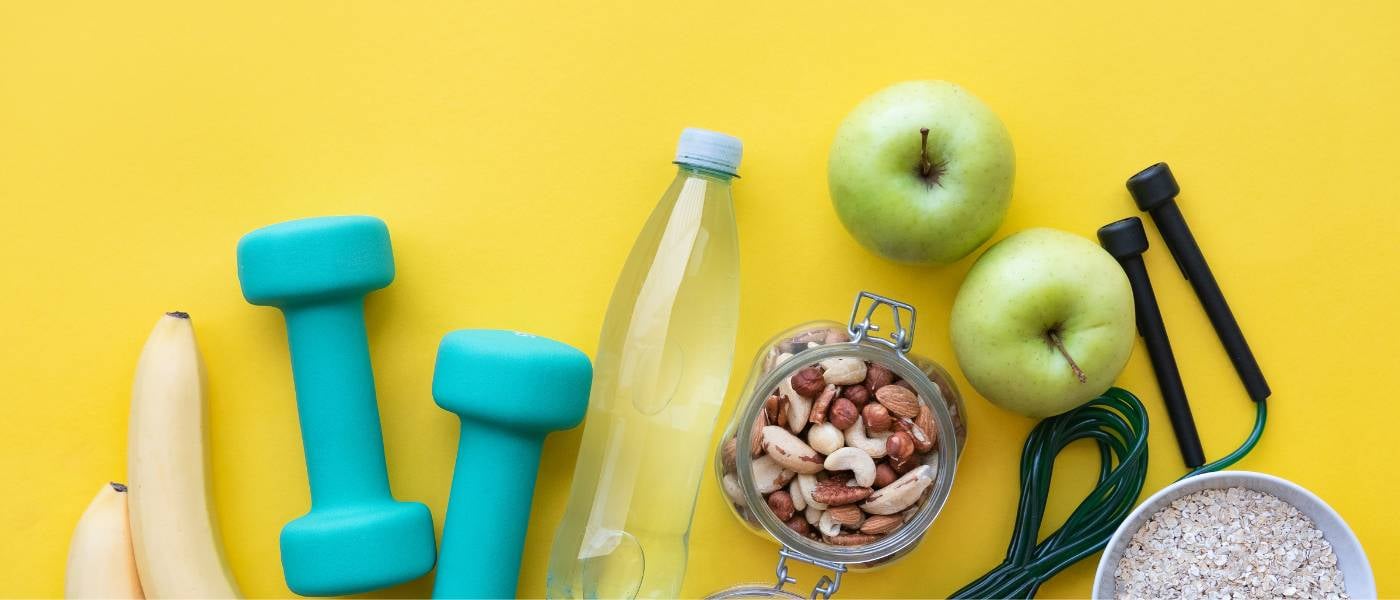 At Onelife Fitness, we understand the importance of convenience and accessibility when maintaining a healthy lifestyle. That's why we're proud to offer 24 gym locations across Virginia, ensuring you can find a state-of-the-art fitness center near your home or workplace. With so many locations available, there's no excuse not to make time for exercise.
One of the significant benefits of having access to multiple gym locations is the flexibility it provides in scheduling workouts around your busy life and schedule. Whether you need an early morning workout before heading into the office or prefer to wind down with an evening session after work, our facilities are open and ready for you.
Variety: Each location offers unique amenities and classes tailored to its members' needs, giving you plenty of options for switching up your routine.
Social Opportunities:

Access to different gyms allows you to meet new people with similar fitness goals and interests.

Familiarity:

As a member at any of our Virginia locations, you'll enjoy consistent service standards and equipment quality across all sites.
In addition to these advantages, membership at Onelife Fitness also grants access to exclusive events such as charity fundraisers, themed workout parties, wellness programs, and educational seminars led by industry experts. These unique offerings help create a sense of community among members while providing opportunities for personal growth outside regular gym activities.
To explore everything our various Virginia gym locations have in store for you - from luxurious locker rooms and cutting-edge strength training equipment - visit us online today. Don't forget to take advantage of our free pass offer, allowing you to experience Onelife Fitness firsthand before committing to a membership.
Studio Class Choices For Every Fitness Interest and Experience Level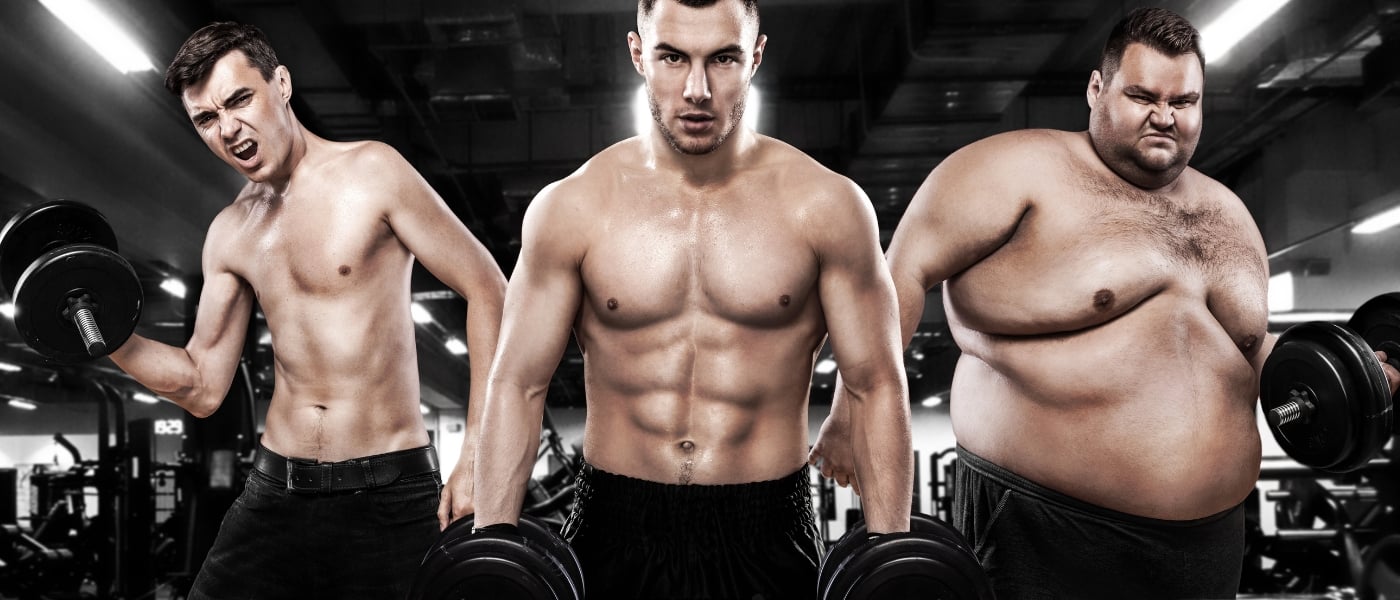 That's why we offer various studio classes to cater to every interest and experience level. Whether you're looking for high-energy cardio workouts or calming mind-body practices, our flexible Virginia class schedules and locations have something for everyone.
A Diverse Range of Studio Classes
Spinning: Burn calories while building endurance in our indoor cycling classes led by motivating instructors.
APEX: A high-intensity interval training (HIIT) class designed to push your limits and improve overall fitness.
Zumba:

Dance your way to better health with this fun, energetic workout set to upbeat music.

Pilates & Yoga:

Strengthen your core, increase flexibility, and find balance through these mindful movement practices.

Aqua Fitness:

Dive into low-impact exercises in the pool that are easy on joints but still provide an effective workout.
Our studio classes are perfect for people searching for an upscale, luxurious gym and fitness center with all the modern-day amenities and classes. We offer classes for every fitness level and interest so that you can find the perfect fit for your needs. Our instructors are highly trained and passionate about helping you achieve your fitness and wellness goals.
World-Class Personal and Performance Training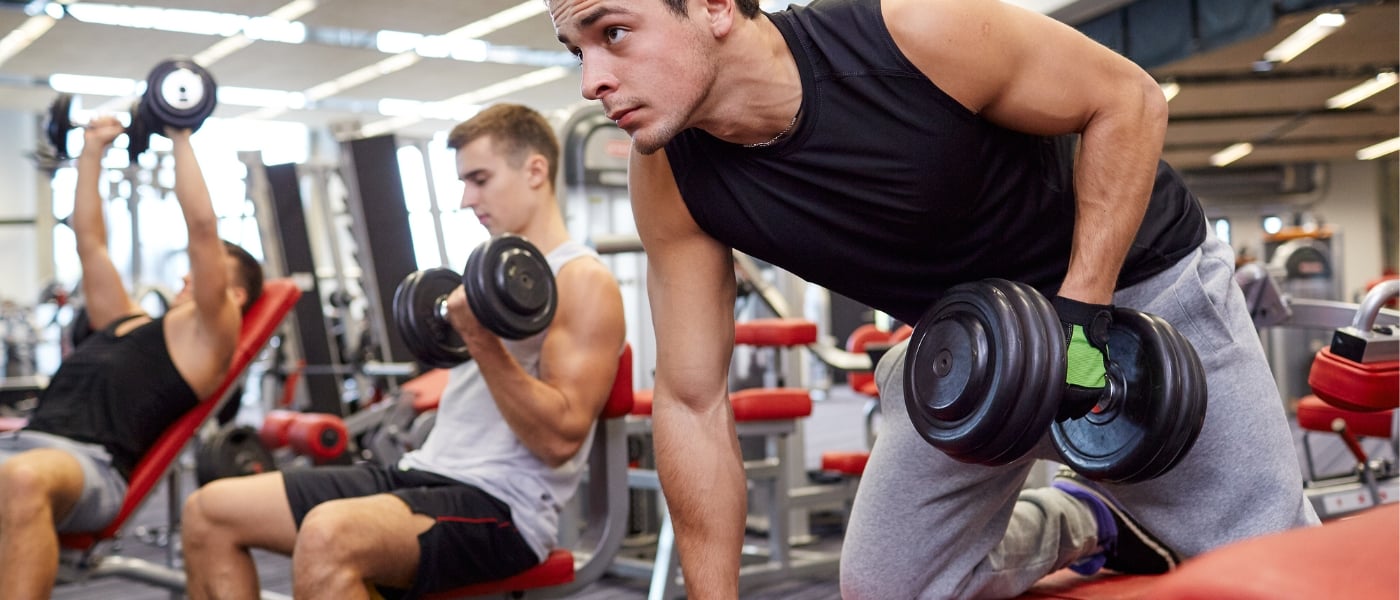 That's why we offer world-class Personal Training and Performance Training to help you achieve your goals. Our certified trainers are dedicated to providing customized workout plans, expert guidance, and unwavering support throughout your journey.
Tailored Personal Training Programs
No matter your experience level, personal goals, or fitness goals, our personal trainers will create a tailored program specifically designed for you. Whether you're looking to lose weight, build muscle, improve flexibility, or train for a specific event - our team of experts has got you covered.
Innovative Performance Training Options
If you're an athlete or want to take your workouts up a notch, our Performance Training options are perfect for pushing boundaries and achieving peak performance levels. With cutting-edge equipment like turf training areas and advanced cardio and strength equipment, and training machines at each of our Virginia locations, there's no limit to what you can accomplish.
APEX Group Fitness Classes:
APEX HIIT: High-intensity interval training (HIIT) classes are designed to burn calories fast while building strength and endurance.
APEX Power:

A challenging class focused on increasing power output through functional movements and resistance exercises.

APEX Strength:

This class combines traditional weightlifting with functional movement patterns for full-body strengthening benefits.
Focused Small Group TRAINING Sessions:
TRX Suspension Training: A full-body workout using your body weight and gravity to develop strength, balance, flexibility, and core stability.

Kettlebell Training: Improve overall fitness with this dynamic class that combines cardiovascular exercises, functional movements, and resistance training using kettlebells.
Ready to take the first step towards a healthier you? Visit one of our Virginia gym locations, and let our team of experienced trainers guide you on your path to success.
You Deserve Luxury Gym Amenities on Your Fitness Journey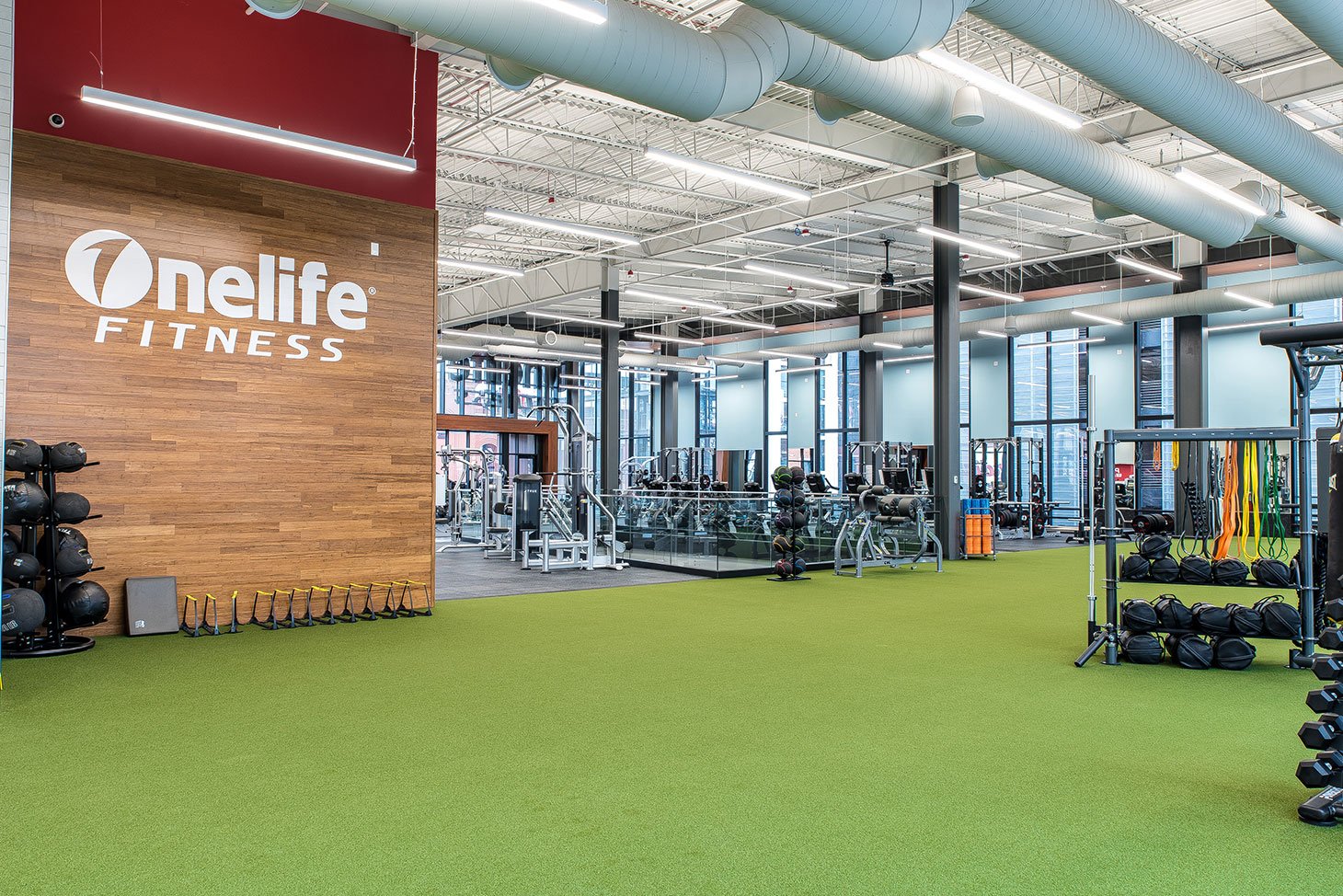 That's why our Virginia locations offer an array of luxury amenities designed to enhance your fitness journey and make each visit enjoyable. From Hydromassage to childcare services, you'll find everything you need for a comfortable and convenient workout session.
Kids Club Childcare
We know how challenging it can be for parents to balance their fitness goals with family life. That's why our Kids Club Childcare is available at all of our Virginia locations, providing a safe and fun environment for your little ones while you focus on your workout. Our trained personnel guarantee that your children are occupied with age-suitable activities, making it possible for parents and kids to enjoy their gym stay.
Swimming Pools & Aquatic Facilities
Dive into one indoor or outdoor swimming pool, perfect for lap swimming or participating in aqua fitness classes like Aqua Zumba® and Aqua Bootcamp. In addition, some locations also feature hot tubs and sauna access - ideal spots for relaxation after an intense workout session.
Basketball Courts & Racquet Sports
If team sports are more your style, take advantage of our full-sized basketball courts available at select locations or challenge yourself with racquet sports such as squash or racquetball (available at specific clubs). These facilities provide opportunities for physical activity and social interaction among members.
Luxurious Locker Rooms & Spa Services
Onelife Fitness takes pride in offering luxurious locker rooms that provide a clean and comfortable space for members to refresh after workouts. You'll feel pampered whenever you visit the gym with amenities such as private showers, towel service, and complimentary toiletries.
Experience these upscale amenities firsthand by visiting one of our Virginia Onelife Fitness locations. We're confident our unique offerings will make your fitness journey enjoyable and rewarding.
State-of-the-Art Weight Training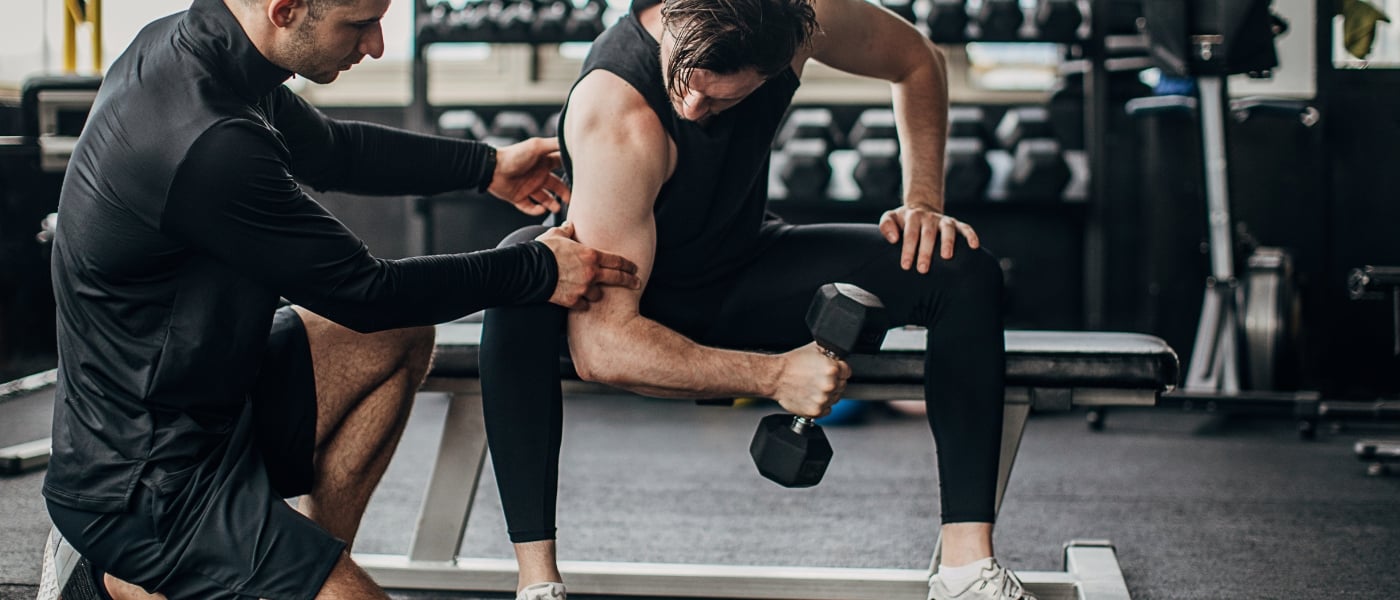 That's why our Virginia locations offer a variety of state-of-the-art fitness equipment and facilities to help you achieve your strength goals. You'll find everything you need, from turf training to circuit training, free weights, and advanced strength machines for an effective workout.
Turf Training
Turf training areas provide a versatile space for functional exercises that improve athleticism and performance. These areas are equipped with sleds, battle ropes, kettlebells, medicine balls, TRX suspension trainers, and more - perfect for enhancing your agility, balance, and coordination while building muscle.
Circuit Training
Circuit training is the way to go if you're looking for a time-efficient workout that combines cardio and strength elements in one session. Our gyms feature dedicated circuit zones where members can move through various exercise stations targeting different muscle groups with minimal rest between sets - ideal for burning calories while increasing muscular endurance.
Free Weights & Strength Equipment
Dumbbells: Available in various sizes from light to heavyweights, suitable for all experience levels.
Olympic Barbells:

Perfect tool when performing compound lifts such as squats or deadlifts.

Kettlebells:

A versatile equipment great at developing explosive power and improving stability.

Machines:

The latest strength training machines from top brands like Hammer Strength and Life Fitness easily target specific muscle groups.

Cable Systems:

Allow for a wide range of motion and customizable resistance levels to suit your needs.
No matter your fitness level or experience, our Virginia locations provide the tools necessary to build strength, tone muscles, and achieve the results you desire. With expert guidance from your personal trainer and our knowledgeable staff, you'll be well on your way to reaching new heights in weight training.
Contact the Nearest Onelife Fitness VA Location Today.
Are you ready to experience the best fitness and luxury at a Onelife Fitness Virginia location? With 24 locations across the state, one will surely be near you. Take advantage of our personalized programs to get the most out of your gym membership.
Please take advantage of our world-class personal and performance training programs, led by certified professionals dedicated to helping you achieve your goals. Whether it's weight loss, muscle building, or improving athletic performance, we have the expertise and resources needed for success.
Personal Training: Work one-on-one with a certified trainer who will create a customized workout plan tailored specifically to your needs.
Performance Training:

Train like an athlete with our specialized programs to enhance speed, agility, strength, and endurance.
In addition to exceptional training services, enjoy access to various studio classes suitable for all fitness levels - including Spinning®, APEX®, Zumba®, Yoga, and more. Plus, take advantage of luxury amenities such as hydromassage beds for post-workout relaxation, or drop off your little ones at Kids Club Childcare while you break a sweat.
If top-notch equipment is what you're after, look no further. Onelife Fitness offers state-of-the-art cardio machines, weight training options like turf training zones, circuit training areas, and an extensive selection of free weights and strength machines.
Don't wait any longer to experience the difference at a Onelife Fitness Virginia location. Visit our website today to find your nearest gym and sign up for a free pass.
FAQs- Getting the Most From Your VA Gym Membership
How Do I Get the Most Out of My Gym Membership?
Maximize your gym membership by taking advantage of all available resources, such as group classes, personal training sessions, workshops, free classes, and seminars. Utilize various workout areas like weightlifting zones or cardio sections to diversify your routine. Don't hesitate to ask staff for guidance or assistance in achieving your fitness goals.
How Do I Attract Clients to My Gym?
Attract clients by promoting unique offerings through targeted marketing campaigns both online and offline. Offer incentives such as free trials or discounted memberships for new members. Build a strong community presence through social media engagement and hosting events that showcase what sets you apart from competitors.
What Strategies Would You Use to Increase Sales for Gym Memberships and Personal Training Packages?
Increase sales by creating tailored packages catering to different demographics (e.g., students, seniors). Offer limited-time promotions during peak seasons like New Year's resolutions periods when people are more likely to join gyms. Upsell existing members on additional services like nutrition coaching alongside their regular memberships; provide referral rewards programs encouraging current members to bring friends into the fold.
Conclusion
Thanks for considering our Virginia gyms to get the best out of your membership. With 24 gyms spread throughout the state, we offer a variety of studio class choices and world-class personal training options for every fitness interest and experience level.
Our facilities offer luxury amenities and top-of-the-line weight training equipment, so you can enjoy an upscale atmosphere while reaching your fitness objectives. Contact the nearest Onelife Fitness VA location today to start your journey toward a healthier lifestyle!
Get your Onelife Fitness FREE PASS, get all your fitness questions answered, and enjoy gym classes across the East Coast. Connect with us; we look forward to helping you on your health and fitness journey!